For several years, my artistic work has revolved around the theme of paper. This material is the recurring icon in all my artistic work. For me, folded paper evokes singular research on the imagery of today's artist.
Each piece of paper commands a unique and different gesture; a complex shape impossible to redo, a trace with a seizure in a specific moment. It symbolizes failure and the white page syndrome, which also have an impact on my artistic explorations. Already, the act of crumpling implies a state of being; frustration or incomprehension. With this result, I try to address subsequent possibilities by surpassing oneself in the face of a paradigm in which today's artist tries hard to leave a mark.
The sheet of paper is both delicate and very simple, but it is also malleable, complex, ephemeral, textured, wrinkled, torn… giving me endless paths to explore. This artistic work develops around an analysis of the creative process; it is explored through writing, gesture, matter, and trompe-l'œil.
Over the years, I have brought to life many projects, including sketching and drawing series, notebooks, paintings, ephemeral installations, and sculptures representing sheets of paper. I do not consider paper to be a two-dimensional surface; rather, I consider it to be a material that allows modelling, in which modification is an integral part of the pictorial composition process.
About Sébastien Gaudette
Sébastien Gaudette is a Canadian artist living in Montreal. He holds a bachelor's degree in visual and media arts from UQAM (2015). His work on paper tackles crumpling as the main theme while pushing a reflection on the action of folding, the property of the media and the challenges artists face today.
Gaudette's works have been selected for several solo exhibition projects in major Quebec institutions, including the Mont-Saint-Hilaire Museum of Fine Arts, the Sherbrooke Museum of Fine Arts, the Bas-Saint-Laurent Museum in Rivière-du-Loup, and the National exhibition center of Jonquière. His works have also been exhibited at the Ottawa School of Art Gallery and at Cirque du Soleil.
Sébastien Gaudette has taken part in a few artist residencies, notably as part of Espace Cercle Carré's research programs and at the Zocalo printing center. His works have also been featured at Miami's Art on Paper, at the Seattle Art Fair, and at Saint-Lambert's Contemporary Art Fair. Some of his works are now part of various private collections.
In 2014, Gaudette founded the LAB/Dessin group, which explores all forms of drawing. This research laboratory explores the hybrid notions of drawing and the different forms of creation in community. The artist is represented by Galerie Youn.
VERNISSAGE: Saturday, September 8th, 6-9:30 pm
RSVP (via Facebook): Exposition de Sébastien Gaudette
Photos from the opening night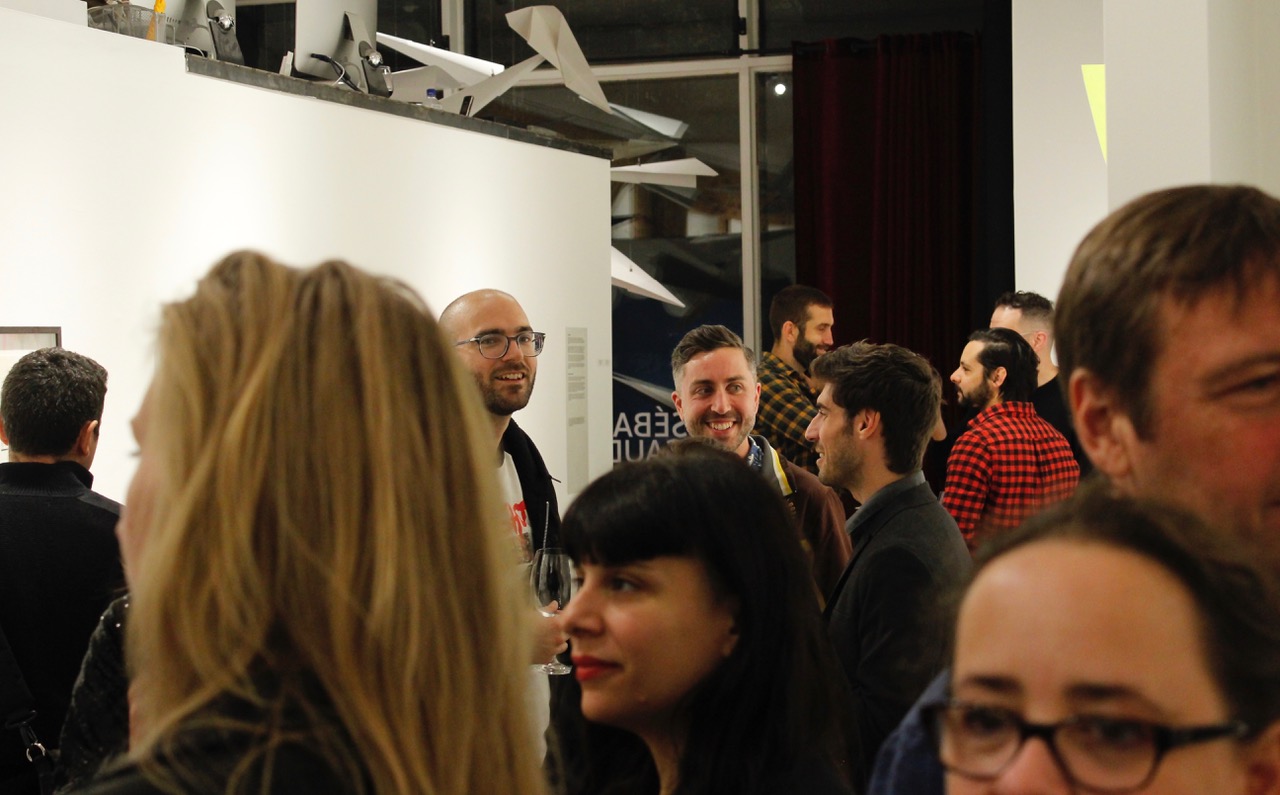 Au vernissage le 8 septembre / Opening night on September 8th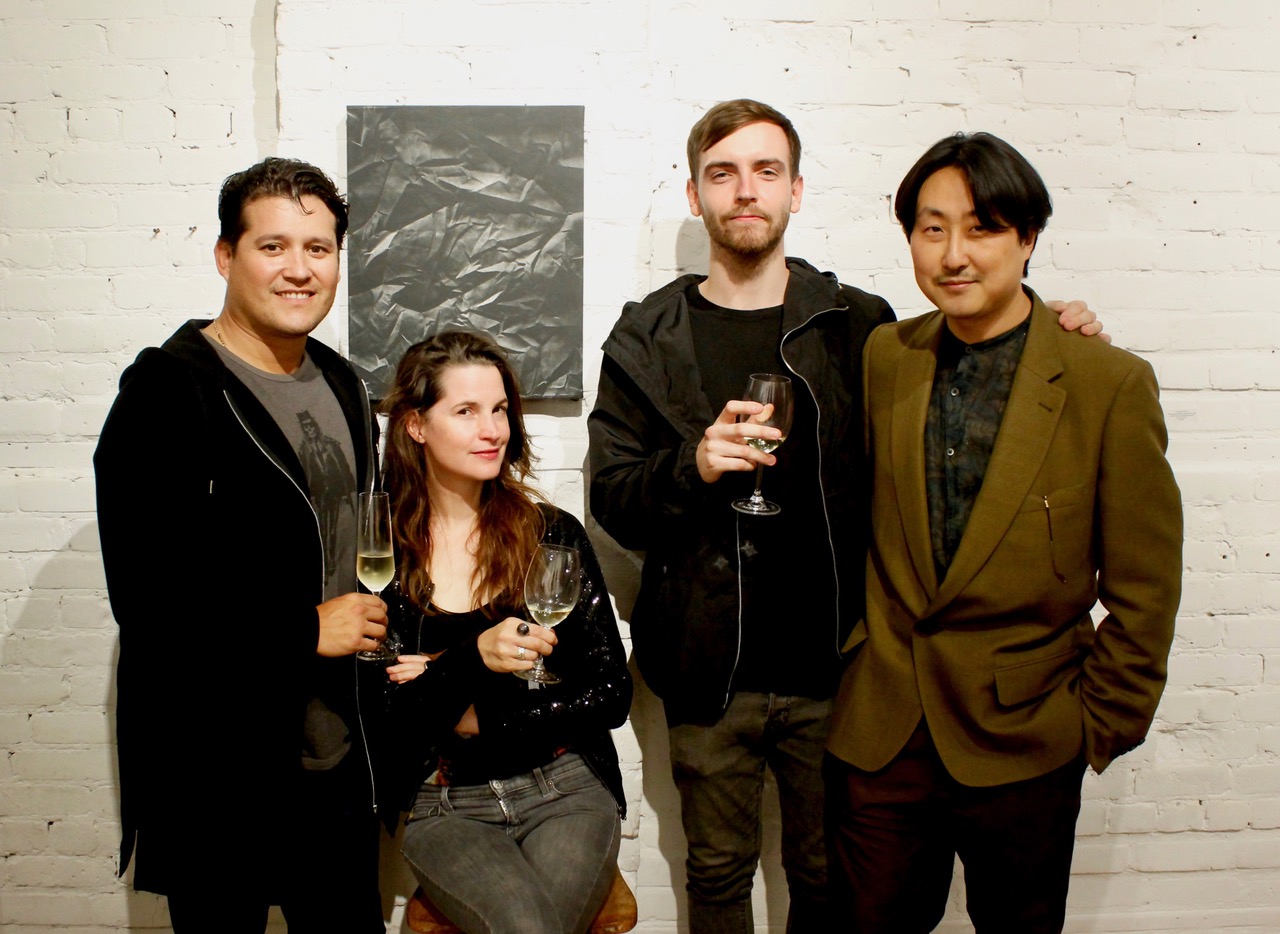 Hernan Cortez, Dana Dal Bo, Sean Mundy & Juno Youn
Alan Merriam, Sébastien Gaudette & Juno Youn
Sébastien Gaudette - Golden Paper - Techniques mixtes sur aluminium sculpté / Mixed media on sculpted aluminum, 2018, 48" x 36"
Sébastien Gaudette - Golden Paper - Techniques mixtes sur aluminium sculpté / Mixed media on sculpted aluminum, 2018, 48" x 36"